What Should I Look For in a Roof Repair Estimate?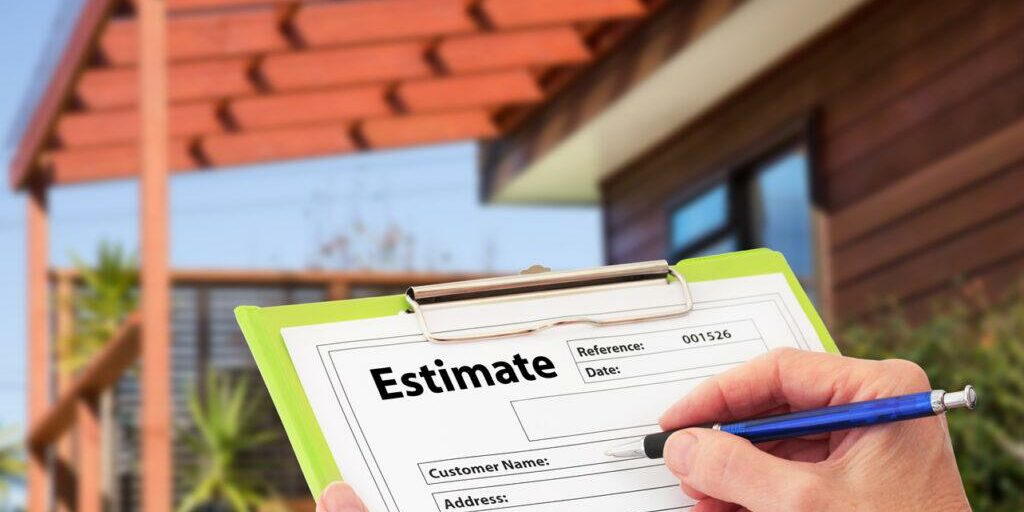 Your roof repair or replacement estimate should come with a lot of information. It should include a full description of the work to be done, as well as a price list.
This should also mention the brand and type of shingles, flashing, underlayment, and ventilation your roofing contractor plans to use. It should also detail any costs for renting a dumpster and waste hauling services.
Check the License and Insurance
The estimate should include the roofing company's license number and insurance information. This is to protect you against unlicensed roofers who may not have worker's compensation and liability insurance. This information should also be included in the contract. You should be able to contact the insurance provider to verify the coverage and to learn more about the company's policies.
The estimates should also include the amount of shingles and other materials needed for the project. For example, Roof Rangers they pledge to respect your project budget. They are transparent with their pricing and can provide you with itemized costing so you'll know where every cent of your money goes. They will work on your budget and they offer financing options too to ease the financial burden that a new roof can bring. They will demonstrate their commitment to fine craftsmanship, honesty, and integrity while enhancing the beauty, safety, and longevity of your home or business! They are the Rochester's best roofing companies. Visit Website today and they will be glad that you did!
If the roofing contractor is repairing damage caused by hail or wind, you should expect the estimate to explain what types of insurance are available and the cost. If you have to pay a deductible, the estimate should clearly outline the process for filing a claim. This should also include the expected time frame for meeting with your insurance adjuster.
Another important factor to consider is the roofing contractor's warranty. The estimate should clearly describe the warranty terms, including how long the roof is protected and what conditions must be met for the warranty to remain valid. The estimate should also list any options for extending or upgrading the warranty, including how much it will cost.
It's important to remember that any repair or replacement of a roof can get messy. Part of the contractor's responsibility is removing and cleaning up the discarded materials. This can involve renting dumpsters and paying for waste hauling services. Depending on your location, local and city building codes may require permits for roof repair or reroofing projects. Your contractor should be familiar with these requirements and be able to help you determine if you need to obtain a permit for the project. The estimate should also include the costs of obtaining any necessary permits.
Check the Warranty
As you evaluate different roof repair companies, check out their warranty options. The longer the warranty, the better. This will give you peace of mind, knowing that the contractor stands by their work. It also helps if the warranty is transferable in case you decide to sell your home.
Typically, roofing material and labor warranties are included with your estimate. Look at each contractor's warranty carefully and make sure you understand the terms. The warranty should cover everything from the roof tear-off to any resealing that might be needed. It should include a full description of the work and the costs of each part.
When a roofing contractor issues an estimate, they should take the time to fully inspect your roof. Look for any damage that could be caused by wind, heavy rain or snow. Also, examine the flashing (metal placed anywhere shingles butt up against something, such as chimneys, walls and open valleys) to see if any need replacing.
If a company is willing to climb a ladder and thoroughly inspect your roof, they're more likely to be trustworthy and thorough with their work. It's important to catch any potential problems before they cause serious damage and save you money on future repairs.
A good roof repair company will also offer a workmanship warranty. This is an assurance that they will stand by their work and address any problems that arise during the roof repair. The length of the warranty varies between contractors, but it can range from one year all the way to a lifetime guarantee.
It's also a good idea to get regular inspections from your roofer, even if your roof is covered by a warranty. This will ensure that any minor problems are taken care of immediately and can prevent major repairs in the future, which could void your warranty. Regular inspections can help spot and fix things like shingle damage, caulking deterioration and leaky vents, keeping your warranty intact for the long-term.
Check the Company's Credentials
A credible roofing contractor will include their company name, address and phone number on the estimate. They should also include licensing and insurance information so you can verify that they are a legitimate roofer. If they don't have these credentials, you should move on to another quote.
The estimate should clearly describe the problem and what is required to repair it. For example, if the roof needs to be removed and replaced with a new one, the estimate should explain that process in detail. It should also list all of the costs involved including materials, labor and miscellaneous items such as the cost of a dumpster or waste hauling services. The estimate should also indicate the amount of down payment, progress payments and final payment as well as acceptable methods of payment.
It is important to look at the details of the estimate carefully and ask questions if anything is unclear. The estimate should also include a means of escape so that you can back out of the contract if you are not satisfied with the work performed. You should be able to do this for up to three days after signing the contract. The contract should also provide for a transferable warranty in case you sell your home in the future. This warranty should cover the quality of the workmanship and the roof materials as well as any repairs that may be necessary. Whether the warranty is limited or lifetime, it should be presented in writing and outlined thoroughly. The type of warranty will influence the overall cost of your roof so it is important to know about it. For instance, some warranties require that the homeowner perform regular maintenance in order to maintain the warranty which can increase your overall cost of ownership.
Check the Workmanship
For many homeowners, the prospect of roof repairs can be overwhelming. It is easy to think that something minor could end up being much more extensive, which can increase costs or even compromise the quality of work. A well-written estimate can help avoid this. The contractor should include a full description of the work to be performed and clearly state which parties are responsible for each portion of the project. This will prevent any surprises for the homeowner down the road. The estimate should also be clear about payment information including down payments, progress and final payments, as well as accepted methods of payment. It should also provide a way for either party to terminate the contract without penalty under certain circumstances.
It is crucial for the estimate to include a detailed breakdown of materials and labor costs. This will allow the homeowner to see exactly what they are paying for, and it will prevent the contractor from skimping on material or equipment. The estimate should also specify which shingles are being used, and it is important to clarify whether any excess materials will be the contractor's property or yours (generally, the contractor will keep the leftover shingle materials for use on future jobs).
Another item that is often overlooked in an estimate is the warranty information. It is essential that the estimate contains both a manufacturer material warranty as well as a workmanship warranty. A manufacturer material warranty will cover the materials themselves, while a workmanship warranty will cover any installation errors. Generally, workmanship warranties will last between 2 and 10 years.
It is also important to make sure the estimate includes details on any flashing that will need to be installed, as this can greatly affect the cost of the job. Flashing is the metal that goes in places where shingles butt up against walls, chimneys or open valleys. The estimate should include where the flashing will be, what kind of metal it is being made from and how much the flashing will cost. The estimate should also include the amount of ice and water barriers that will need to be installed, as these can drastically reduce the risk of leaks after the new roof is installed.
Your roof repair or replacement estimate should come with a lot of information. It should include a full description of the work to be done, as well as a price list. This should also mention the brand and type of shingles, flashing, underlayment, and ventilation your roofing contractor plans to use. It should also detail…
Recent Comments
No comments to show.